Remember the last time you tried to enter a building or a home only to have water pouring off the building – and on you? Gutters prevent that by diverting the water away from the entryways and porches of your home. Gutters also protect your doors, siding, windows, fascia, soffit, and decorative landscaping. They prevent the splash-back that causes staining on siding and masonry and safeguard your plants from the damage heavy rains can cause.
The size of gutters your home needs are based on the pitch (or slope of your roof. Five- inch gutters are for homes with a standard roof slope (pitch) and/or size. Six- inch gutters are for homes whose roofs are larger and/or pitch (slope) is steeper than average. These roofs have more area for rain to accumulate and need larger gutters.
We offer seamless, aluminum gutters which have a baked on finish and a choice of colors to accent your home. We also offer an assortment of covers which eliminate the need for cleaning out debris, dirt, and leaves that can clog gutters, inhibiting their performance.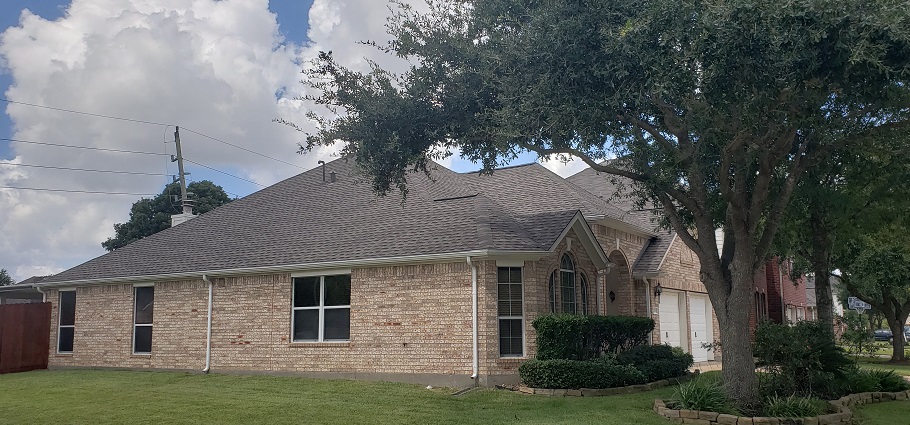 A Contractor You Can Trust
Steve Furber only allows the most professional, experienced crews to work on your home. Give us a call or fill out our convenient website form. We look forward to making you another 100% satisfied Colony Roofing & Exteriors customer!