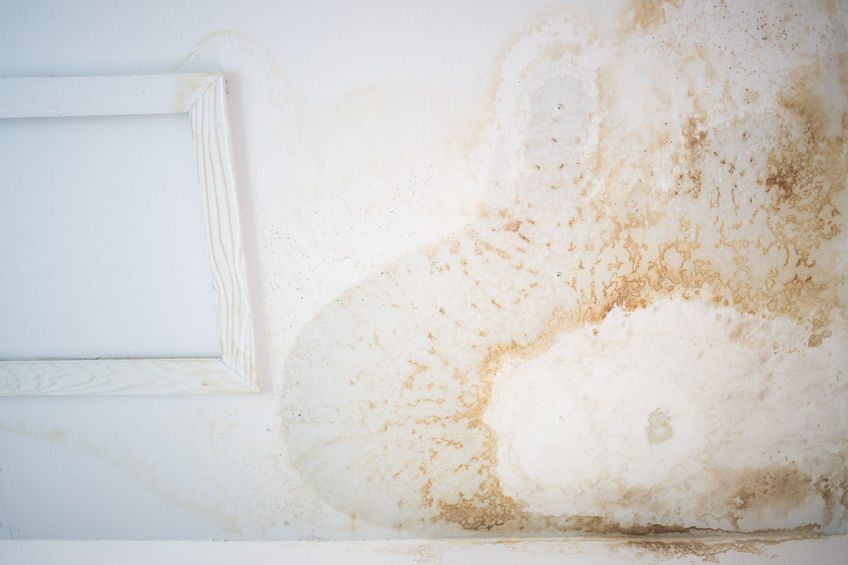 Roof leaks are one of the unexpected inconveniences of home ownership. Fortunately, most are only minor drips which can be repaired easily, assuming the source of it can be located. Of course, most people do not consider water coming into their home as a minor problem. Rest assured, unless shingles have been blown off, as in a hurricane, water does not flow into the home, but instead drips a little at a time. As a homeowner, the sooner you address this issue the less likely it will become a major problem.  Often a bowl or bucket in the attic is all it takes to prevent further damage until a roofer arrives.
Leaks appear most often in four areas:
Where something penetrates the roof area, such as a pipe, a chimney, or a ventilation product.
Valleys – where two parts of the roof meet in a "valley".
Rakes – where the roof "dies" (ends at) into a wall.
Exposed nails.
Roofing contractors use some type of flashing on the first three of these areas in order to prevent water from entering your home. Flashing is the generic name for any product (usually metal or rubber) used at a transition point to waterproof that area. Examples of this include where the roof meets a wall or where there is a pipe coming up through the roof. There are many different sizes and shapes of flashing. Pipes, valleys, and rakes are all waterproofed with a different type of flashing. If there is a leak in one of these areas, it is probably due to a problem with the flashing.
Exposed nails is another common source of leaks. There are always areas of the roof where nails cannot be covered by the shingles. If these nails are not covered by caulk they will eventually rust and allow water to penetrate. (Builders' roofers almost never caulk these nail heads.) These exposed nails may be found on the ridge (peaks of the roof) shingles and at the base of the pipe flashings.
As a homeowner you can prevent water damage to your home by having a roofing contractor do an inspection every five years. Spending a little money every five years to have your roof inspected for potential problems can save you time, headaches, and money.
At Colony Roofing & Exteriors we are proud to be a GAF Master Elite Contractor. We have also received the Angie's List Super Service Award since we became a member and have an A+ rating with the Better Business Bureau. We are the roofing contractor who will always give you a fair price for an excellent product. We have been in the business of roofing for almost 30 years because our goal is to make sure our customers are 100% satisfied. Let us make you another satisfied Colony Roofing and Exteriors customer! Call us today at 281-347-4438!