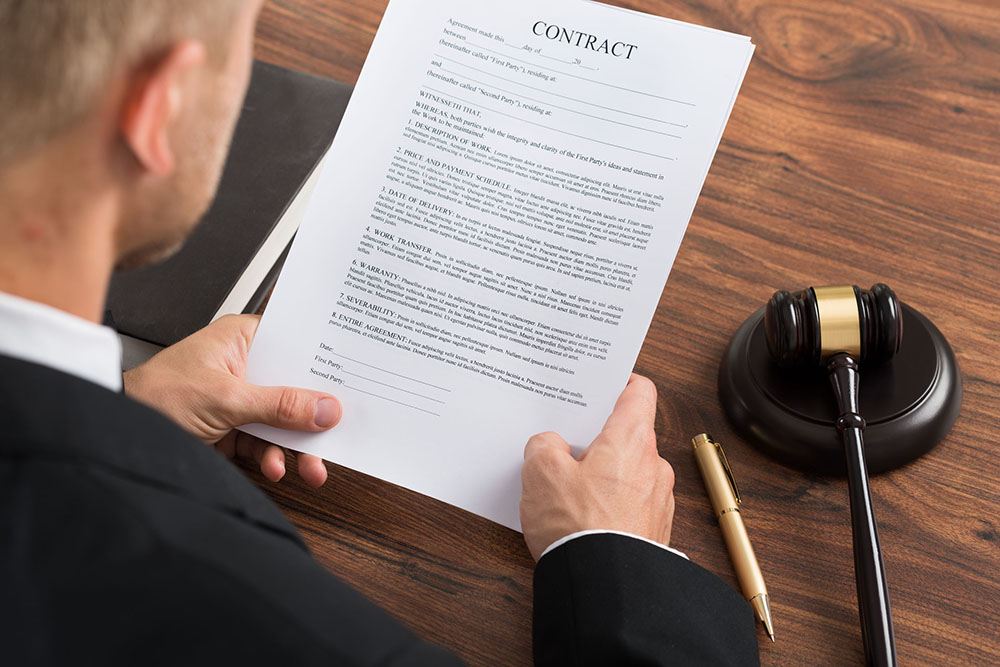 Avoiding the Contractual Blues
Many people are wary of contractors. They have heard awful stories about someone being cheated by fly-by-night painters or roofers, or have been disappointed by shoddy work. You have a right to be concerned.  Consumers should choose their contractors carefully! 

One thing that happens more often than you might think in our line of business is a contractor putting a bid on the back of a business card.  NEVER agree to work based solely on a dollar amount. I remember listening to a radio show in which the host was getting ready to hire a house painter. The painter gave him a dollar amount which sounded good, but when they started talking details it turned out the price did not include the paint. Of course, this meant a significant increase in price, but both parties now had a clear understanding of what was expected.
Even honest people can have a misunderstanding, so it is always best to get everything in writing to avoid any disagreements down the line.  It protects both parties. Here are some examples of what you need to have in writing:
Are all materials and labor included in the price?
What materials will be used?  Remember, not all shingles and paints are manufactured equally.  Ask for manufacturer warranty information.
What is the warranty on the labor?
If it is a roofing project, will they be using nails or staples? (We strongly recommend against staples.)
What do you need to do in order to prepare? Many contracts will have a page with instructions/information on protecting your property, noise levels, what happens to left over materials, etc.
Read the front and back of all contracts. Some people are embarrassed about doing this. At Colony Roofing & Exteriors we want you to feel comfortable with us. Take your time.  Ask questions.   Remember, it is your money, your property, and your decision!
At Colony Roofing & Exteriors we know you have a choice. There are many roofing contractors, painters, and windows and siding installers to choose from.  After almost thirty years in the industry we believe that we are among the best when it comes to experience, knowledge, customer service, and warranty. We are also locally owned and operated. Contact us! Allow us to make you another delighted customer!
For more information on how to find a reputable contractor, read our blog, "Choosing a Reputable Roofing Contractor".  You will find helpful information on what to look for in a contractor, whether you are looking for a  roofing, painting, siding, window or other contractor.