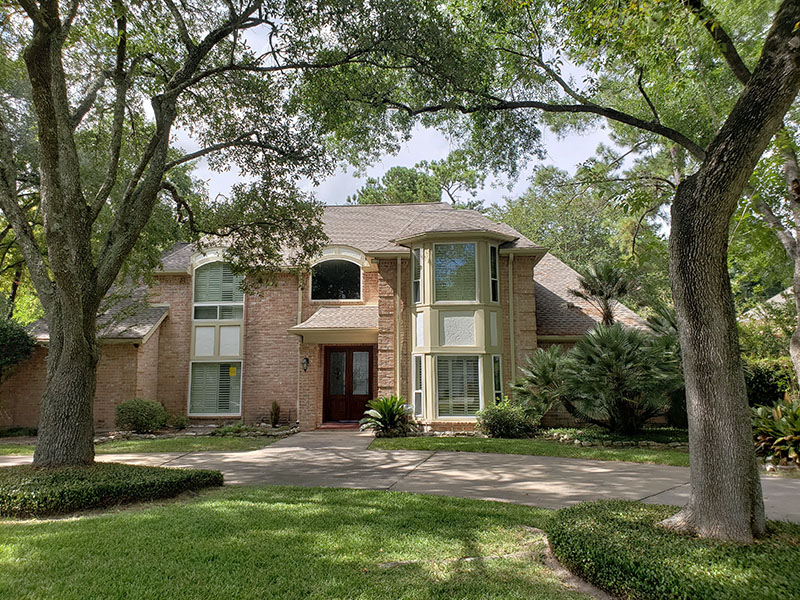 Have you ever installed a roof? I have heard a number of grown men say they installed roofs to help pay for college or to make extra money. I have also had a few customers tell me how they installed, or tried to install, their own roof. Sometimes those same customers called shortly after they started,  asking us to finish the job because it was just too hard, was taking too long, was too hot, or they simply realized they were in way over their heads.
Many people think that there is nothing complicated about installing a roof. As an experienced roofing contractor, I can tell you that there is far more to it than meets the eye. While there are certainly reputable roofers I am surprised by the incompetency of some roofing companies and their crews. Buyer, beware! You could spend a large sum of money only to find that your roof is substandard. Leaks may appear long after your roofer is gone and finding him again may prove futile.
Here are some of the mistakes that I have seen that could result in costly repairs now or even years from now:
Using staples instead of nails – Staples installed with a pneumatic air gun are likely to be driven through the shingles, thus severely reducing its fastening ability. During Hurricane Ike, virtually whole neighborhoods of roofs were blown off, literally peeled away by high winds. Before you sign the contract, make sure the contract states in writing that the roof will be installed with roofing nails. (If you are buying a home, be sure of this, too!)
Using non-roofing nails – Roofing nails are specifically designed for roofs. Other types of nails will not provide the performance of a roofing nail and can void the shingle manufacturer's warranty.
Installing nails in the wrong position on the shingles – Laminated shingles are actually two pieces bonded together. They have a specific area or line where the tiles must be nailed. On very steep-pitched roofs the shingles could separate and fall off.
Lining up shingles in the correct manner – The butted joint of shingles should be staggered between each course. Butt joints that are not staggered will eventually leak.
Valleys- Shingles should not be nailed in the middle area of a valley. This area will eventually leak.
Combining ventilation products that work against one another – This will impede air flow in your attic which can prematurely age you roof.
Tearing off too much roof – Inexperienced crews uncover too much roof at improper times. When rains come, they may be unable to cover the roof in time. Experienced roofing crews and the roofing contractor are always aware of weather conditions.
Too many layers – In most cases, no more than two layers can be on a roof. In other words, one new layer can be installed on top of another. Most homeowners do this in order to save money. Despite what you many think, collectively, roofing shingles are extremely heavy. Be wary of any roofer who offers to put a third layer on the home. The additional weight can prove detrimental to your home's integrity. An experienced roofer will know better than to add a third layer.
Mixing different manufacturer's shingles – While shingles from GAF or CertainTeed may be labeled the same color, there are not exactly alike. When used on the same roof, it is apparent from the street because the roof lacks unity in color, shading, and style. (This happens more frequently after a wide spread storm, when shingles must be shipped in from other states.)
Installing shingles at the wrong temperature – Roofing shingles should not be installed in weather below 40 degrees. When it is too cold the shingles cannot seal correctly.
Peeling away the sealing strip – Sealing strips allow the shingles to seal to one another. In the summer, this happens quickly because of higher temperatures. In colder weather, it takes a little longer, but will seal. (You will notice that shingles "lay down" faster in summer than in winter.)
When you see all the ways a roof can be incorrectly installed it makes you realize that roofing takes knowledge and experience. Don't trust just anyone to do your roof. Call a professional who has had years of experience perfecting his trade and who has crews that have worked with him for a long time.
At Colony Roofing & Exteriors we have been in business since 1990. Our roofing crews have been with us for years. They are prompt, professional, and experts at roofing installation. They will install your roof in a timely manner, do a thorough post-clean up and protect your home from damage during the process. Contact us today and let us make you another 100% satisfied Colony Roofing & Exteriors customer!